Welcome to FMEP's Weekly Settlement Report, covering everything you need to know about Israeli settlement activity this week.
To subscribe to this report, please click here.
October 27, 2023
---
Israel Advancing "Ramot Alon West" Settlement Plan in East Jerusalem
Peace Now reports that the Jerusalem District Planning Committee will convene on Monday, October 30 the to advance the "Ramot Alon West" settlement plan, outlining the construction of 439 settlement units on the northern tip of East Jerusalem. It is designed to extend the existing Ramot Alon settlement westward with nine new highrise buildings along with new educational and religious buildings, playgrounds, promenades, pathways, and other public use items.
Peace Now said in a statement: 
"In the midst of the war against Hamas, the government of Israel is maintaining its commitment to actively opposing any potential political solution with the Palestinians. This, like the Kidmat Zion plan at the Palestinian al-Amud neighborhood that was advanced on the second day of the war, continues the government effort to establish facts on the ground that contradict the long-term interests of peace from both the Israeli and Palestinian perspectives."
Settlers, IDF Terrorize West Bank Palestinians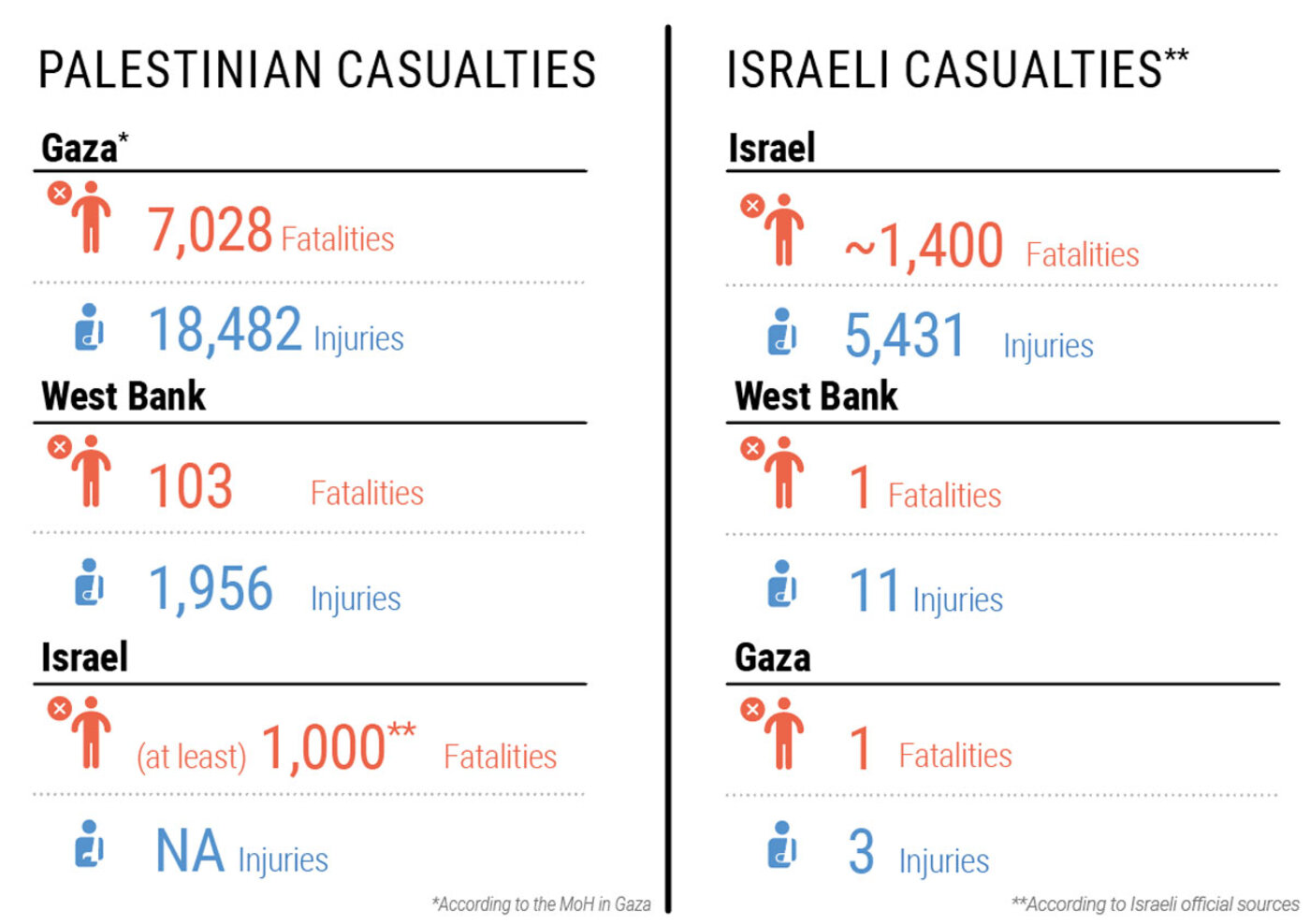 On October 26th OCHA reported that a total of 103 Palestinians have been killed in the West Bank since October 7th – of which 32 are children. Of the total, settlers are responsible for six deaths, including one child.
In addition to these fatalities, the Israeli NGO Yesh Din has documented and mapped over 100 settler-led attacks on 62 Palestinian communities between October 7-22. Yesh Din writes:
"To Yesh Din's knowledge, out of the hundreds of settlers involved in these attacks, not a single one has been detained, investigated, or arrested in relation to these incidents. This is not a failure of law enforcement in the West Bank but rather policy of the GOI that supports the violent acts carried out by settlers against innocent Palestinians. Since October 7, 96 Palestinians have been killed in the West Bank by Israeli security forces and settlers."
With the ongoing war in Gaza, attention to the lives, freedom, and property lost in the West Bank are barely receiving attention. But it is clear from reports by Palsetinians and human rights groups that Palestinians have no protection from settler attacks, which are often aided by the IDF.
One Palestinian posted on X (formerly Twitter):
"Settlers are exploiting the war in order to do whatever they want. Armed and wearing uniforms, they are becoming the law since there's no one who will stop them. It scares and sorrows me that the man who shot at us will in all likelihood not be arrested by the police."
For further reading on the conditions Palestinians in the West Bank are enduring, see:
Bonus Reads
"Hamas' Attack Has Accelerated Israel's Domestic Arms Race" (

Haaretz

)

"Israel Uses Warplane to Strike in West Bank for First Time Since 2000s" (

Haaretz

)

"Some Israelis dream of return to Gaza settlements as IDF readies to go back in" (

The Times of Israel

)
Resources to Follow the Horror
West Bank
East Jerusalem
Gaza
Live Blogs