Since 1980, FMEP has supported the work of Israeli, Palestinian, and American civil society organizations striving to achieve peace, defending human rights and the rule of law, and challenging settlements and other Israeli policies that violate international law and undermine any chance for peace. In 2020, FMEP is proud to support the work of 40 such groups doing vitally important, courageous work. This month, we are shining FMEP's spotlight on the work of one of these organizations — 7amleh (pronounced "hamleh"), a Palestinian digital rights champion, ahead of its upcoming Palestinian Digital Activism Forum. We encourage you to read about 7amleh's activities and listen to our podcast with a 7amleh team member, and share them with others who might be interested. And if you are as impressed and inspired by 7amleh, you can use the link at the bottom of the page to donate directly to its work.
7amleh is a Palestinian-led non-profit organization that is focused on protecting the human rights of Palestinians in the online space, including the right to access the internet, right to privacy, and freedom of expression. Through research, advocacy and trainings, 7amleh challenges the policies and practices that criminalize, chill, and limit the ability of Palestinians to take full advantage of the internet, in activities such as online commerce, posting on social media, or organizing for their collective rights. 7amleh works to expose and oppose censorship, digital surveillance, biased content policing, predictive policing, and the failure of governments and tech companies to intervene against online Israeli incitement against Palestinians. 
7amleh has taken on policies of the Israeli and Palestinian Authority governments, as well as tech giants like on Facebook, PayPal, and Google, all of which are interefering – in coordination and separately – with the digital rights of Palestinians on social media platforms. Connecting the digital occupation confronting Palestinians to broader global trends and conversations around digital rights, 7amleh has partnered with premiere digital rights groups like Access Now to build intersectional, working relationships to bring more attention and learning to the Palestinian issue.
7amleh also works within Palestinian civil society to educate and equip new digital rights champions on how they can challenge the overlapping powers which are abusing technology to silence, surveil, and criminalize Palestinian activism. In addition to seminars and training, 7amleh convenes an annual Digital Rights Forum to educate new digital activists on their rights and provide ongoing training.
7amleh's 2020 forum is scheduled for March 23-27 in ten locations throughout Palestine/Israel – learn more about that forum here.
In addition, 7amleh produces incisive research on the digital realities in Israel Palestine. A sample of their most impactful publications include: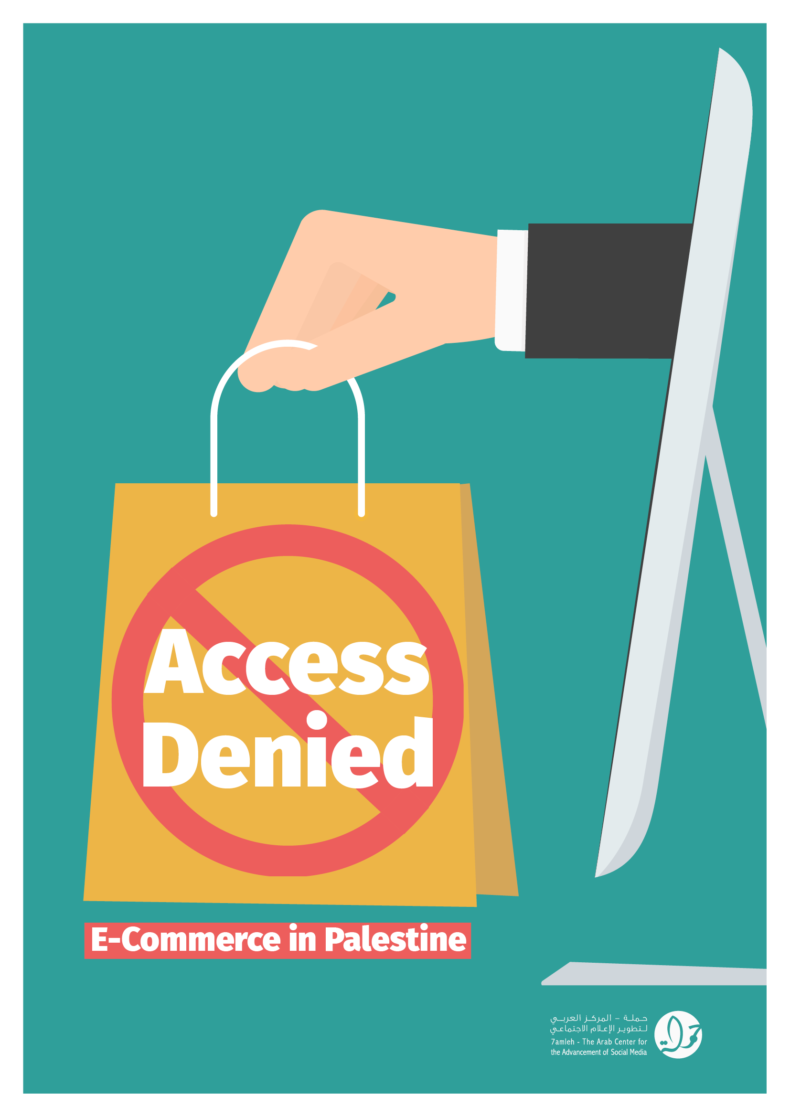 "Access Denied: E-Commerce in Palestine" (February 2020). This brand-new report investigates how occupation, the failure to fulfill the Oslo Accords, and digital discrimination from international tech companies have stunted the development of the Palestinian economy and created challenges for Palestinian buyers, sellers, and workers online. 
"Silenced Net: The Chilling Effect among Palestinian Youth in Social Media" (October 2019).
In this survey and accompanying analysis, 7amleh shows that two-thirds of Palestinian youth are fearful of expressing their opinion online and in fact self-censor. The survey results provide important data on the chilling effect policies enforced against Palestinians by the social media companies like Facebook, YouTube and Twitter, as well as the Israeli government and the Palestinian Authority.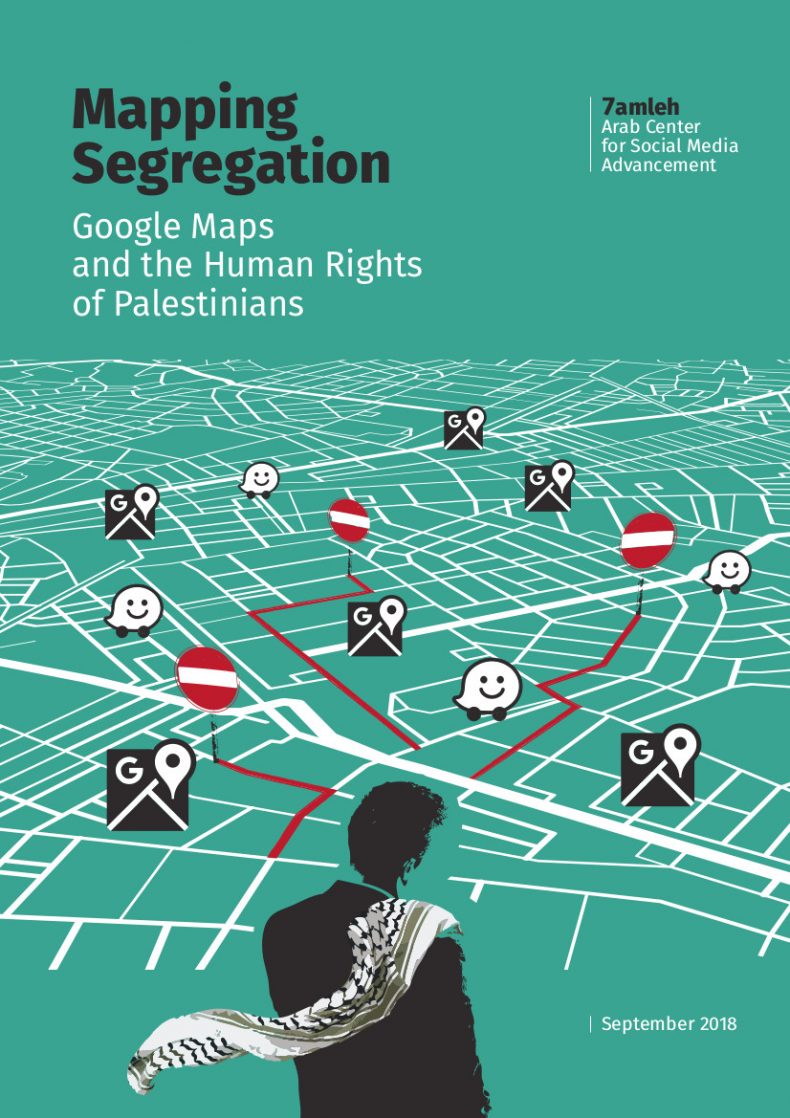 "Mapping Segregation: Google Maps and the Human Rights of Palestinians" (September 2018)
In this report, 7amleh shows how Google Maps' mapping process is a reflection of Israeli government interests and systematically ignores the existence of Palestinian communities in its presentation of political boundaries and geography of the West Bank. 
7amleh in the News
Learn more about 7amleh & read the posts:
Website: http://7amleh.org/
Facebook: https://www.facebook.com/palsvoices/
Twitter: @7amleh
Subscribe: Click here to sign up for updates from 7amleh.